If my mother taught me anything, it's the importance of a blow-dry. I have incredibly straight, flat hair, so I learned young to master my brush-work to add volume, bounce and shape.
Since I moved to mid-length a couple of years back, I've been on the search for the perfect brush, and I've finally found it courtesy of the lovely people at Denman.
After trying natural bristles, aero brushes, paddle brushes, synthetic brushes and everything in-between, I was sent the Headhugger DHH3 and can't believe I didn't go with industry fave Denman sooner. Here, in pictures, is my first bash at this brilliant brush: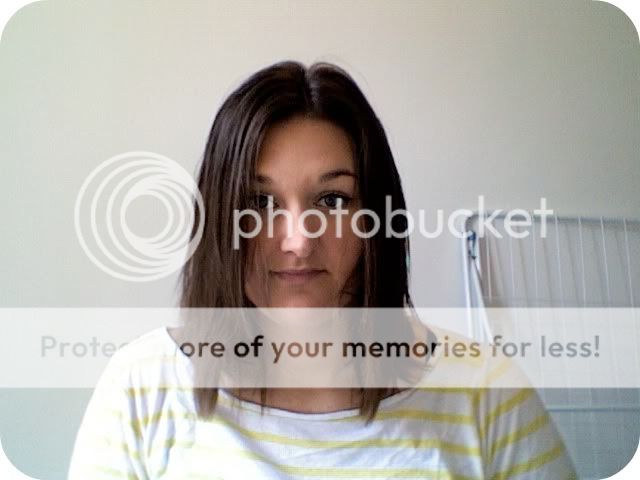 After a 20-minute blow-dry, hair really did have the bounce, extreme shine and shape you usually only get from a pro, and I'd say I'm only an 8/10 when it comes to amateur styling skills.
The brush is also pretty lightweight, which makes it good for beginners, and I found it's almost impossible to tangle your hair in - I'm usually a bugger for doing that!
A small note on the products I use; I have a strange hair type - a hell of a lot of very fine hair - which is prone to being greasy, flat, and any extra product tends to weigh it down. I'm, therefore, fiercely loyal to Aussie Mega shampoo, which cleans the hair and leaves a nice fresh mane.
For the same reasons, I never use conditioner in the shower, but spritz Aussie Miracle Hair Insurance through the ends for protection and added shine without weight. I then use a small amount of Bumble & Bumble Surf Spray as a styling product - when it's blow dried through your hair it adds thickness, volume and the more 'mussed up' effect I usually strive for.
What's your hair routine?
P.S - Apologies for the cheeky drying rack that creeped in the pics - I realised way too late it was still out - oops!