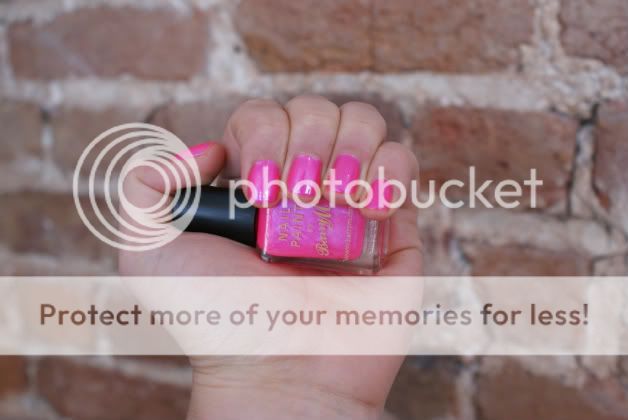 So my quest for a highlighter-pink polish continues, with the old faithful Barry M.
My bestie Bethan spotted this treasure in ToShoOxo and snapped it up for me as a gift -- it's Neon Pink (obvi!)
Now, it's bright alright - more so than the above picture suggests (always the way) and also more opaque than it looks here. This is three coats with Seche Vite (I just can't stop at two, it's a sickness) but those with less time or attention span could certainly rock two. It goes on really smooth and not at all streaky.
It's got a slight pearlescent, ever-so-purply sheen, which I like. It's pretty damn close to that ultra-neon I covet... but the search for highlighter nails continues.
At some point I'm going to try it with a coat of OPI Alpine Snow underneath to see if that takes the colour to the next level, so stay tuned!
By the way, has everyone seen the mood nail polish
NastyGal
blogged about? I need it in my life!