Sunday was my funday -- I rolled out of bed (clutching my sore head) and bussed it to Team Jumble at Music Hall bar on Curtain Road in Shoreditch.
My reasons were twofold - a way to while away and overcast afternooon and a chance to meet the lovley Ellie of
prettymuchpenniless
and Amy of
wolfwhistle
.
The ladies were selling their wares alongside some fab vintage clothing, trinket and bakery stalls, and I had a lovely time with my friends Bethan (who will my guest blogger when I go on holiday) and Ben.
It didn't seem particularly warm when I left the house, so I'm wearing a poly and pretty old River Island dress with my vintage Earl jeans jacket and (barely seen) new ASOS chelsea boots. It was great to meet these guys, who had been there a good few hours. I bought some bargains from Ellie:
She only wanted one round English pound for the both of them - score!
I also bagged this fabulously kitsch music box (well, it only has a single draw for stashing small jewels, but the marrionette dances - it's fabulous, and was only £3).
I also had one of those delicious savoury muffins (cheese, tomato and bacon) and a piece of chocolate fudge, which just melted in my ravenous mouth. Yum!
I've put the music box in pride of place on my mantlepiece with the rest of my nonesense.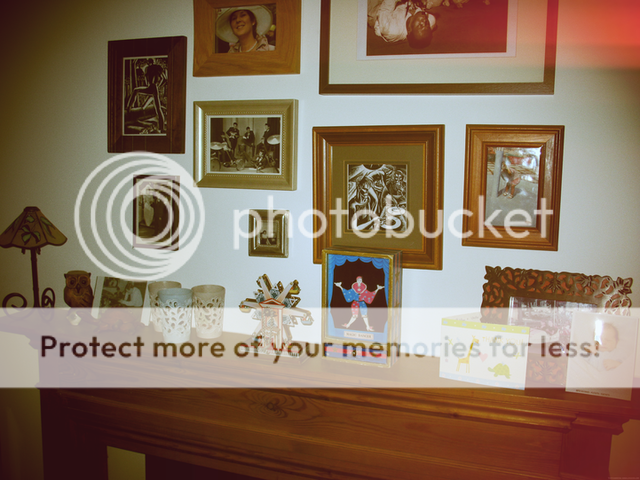 We then trotted off for a 4pm breakfast at The Breakfast Club, where I ordered a butty then wished I'd had pancakes. Oh well, you can't win 'em all!